Eye Care Outside the Clinic
At Carolina Eye Doctors, we recognize that life can get busy. Fortunately, only some eye appointments need to be in person. Telehealth is a convenient way to see your optometrist virtually, allowing you to be examined using your telephone, cell phone, tablet, or computer.
All vision or eye concerns can be shared and addressed via telehealth, and our eye care professionals can treat many.
Contact us to schedule your telehealth appointment so we can determine if we need to see you in the clinic.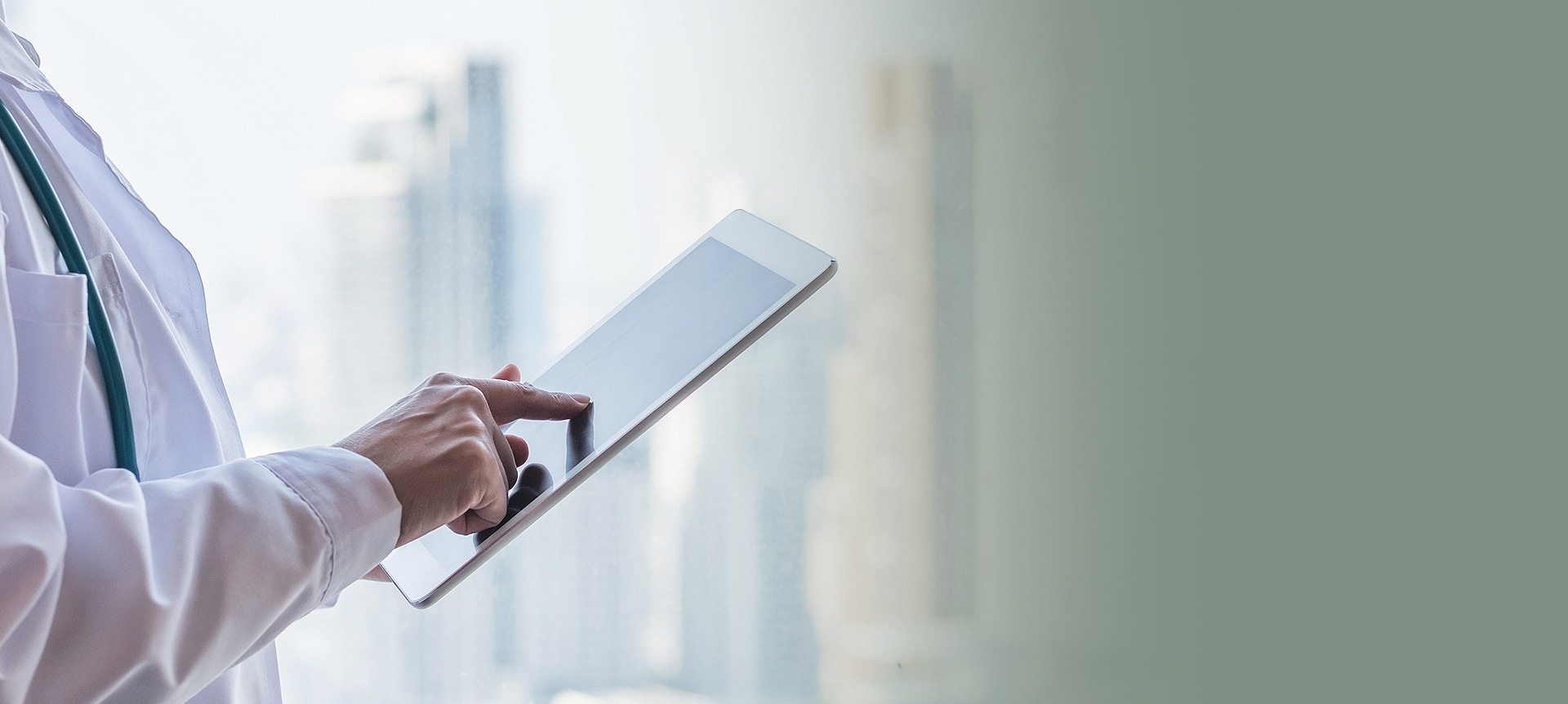 How Telehealth Works
Telehealth provides a secure virtual visit with your eye doctor. It's a great opportunity to ask questions or voice concerns about your eyes and vision. Our approach to eye care is all about making things easier for you and providing a convenient way to connect to our eye care professionals from the comfort of your own home.
Telehealth appointments can be done:
By telephone: You can call us and tell us your symptoms. We'll then review your history, medication, and previous exam findings and, if possible, provide advice over the phone.
By email or text: You can email or text us your symptoms and send photos or video of your eye condition. We'll then review your history and proceed with treatment if possible.
By Facetime, Skype, or video telehealth: By video call, you'll connect with Dr. Garcia or Dr. Tarbett for a virtual examination. This process will be similar to an in-person exam, only virtual.
Getting Started with Telehealth
To get started, email us at [email protected] or text us at 704-322-3600. We'll also appreciate a complete history of your concern so we have all the information we need to potentially treat your condition.
Please include:
The onset of the issue, including date, time of day, awakening, evening, any trauma, etc.
Any noticeable worsening of the issue
Current treatment
Presence of pain or itching of the eye
Any noticeable discharge from the eye
Associated fever or sickness
Please feel free to call, email, or text us if you have any questions or concerns about our telehealth program!
Keep Your Options Open
A telehealth appointment is a convenient way to get help from our team when you can't come in for a visit. Of course, we always welcome our patients to our office, but we understand life can get hectic.
At Carolina Eye Doctors, we strive to give you options when it comes to your eye health. Schedule your telehealth appointment and find a convenient time to talk.
Book Appointment We'd Love To See You!
You can find us off Roberta Road in the Town Center. Please call or text us if you have any trouble finding our office.
Our Address
4350 Main Street, Suite 101

Harrisburg

,

NC

28075
Contact Us
Hours Of Operation
Monday

:

9:00 AM

–

5:00 PM

Tuesday

:

9:00 AM

–

5:00 PM

Wednesday

:

9:00 AM

–

5:00 PM

Thursday

:

9:00 AM

–

5:00 PM

Friday

:

9:00 AM

–

5:00 PM

Saturday

:

Closed

Sunday

:

Closed
Appointment Only: 8:00 AM – 9:00 AM
Closed Daily for Lunch: 1:00 PM – 2:00 PM