Second Sight™
An Advanced Vision Rehabilitation Program From Carolina Eye Doctors
Vision is our most precious sense. Losing it is devastating.
But you can recover and we are here to help you make that happen.
Understand
A patient's understanding and insight to their vision loss is the first step to overcoming the challenge of lost sight. And it can be very challenging. Second Sight helps patients understand the cause, how their vision is impacted and the adaptations that ultimately lead to restored hope and enjoyment of life.
Adapt
Almost everybody has some vision that can be harnessed to do great things. This is where using different techniques and tools will help you restore your abilities to read, write, drive, watch tv, play games and see loved ones. It will not be the same as it was before your vision loss occurs but give us a little vision and we will give you hope.
Overcome
Solutions to visual impairment are not easy and do take time. With guidance, the right tools, and some perseverance, patients can overcome their vision loss and get back to a life they love.
What to Expect:
-Immersion into patient's day to day activities and limitations
-Advanced Low Vision Testing
-Essential Low Vision Aids and Training
-Development of Understanding and Adapting To Vision Loss
-Technology Aid Training (for iPhone, Android, Apple, Microsoft)
-Low Vision App Training
-Bioptic/Telescopic Driving Evaluation
-Care coordination with occupational and low vision therapists
-Coordination of low vision and blind benefits
Advanced training in spectacle bioptics, wearable tech, video magnifiers
Please contact us to learn more about this program
Preserving Your Vision
Your vision is precious, and we know that dealing with low vision and vision rehab can be challenging. Along with helping you understand low vision, we provide vision rehabilitation services to help you regain independence and improve your quality of life.
Vision rehab is the standard care if you're dealing with vision loss. It involves a variety of techniques to help you perform daily activities with your remaining vision level.
We incorporate our contact lens technology like EyePrintPRO, Ovitz, and ortho-k to support your eyesight and help you maintain optimal vision. Low vision can change your daily life forever, but our goal is to help you manage it. Contact us to schedule an appointment to see if vision rehab can help you.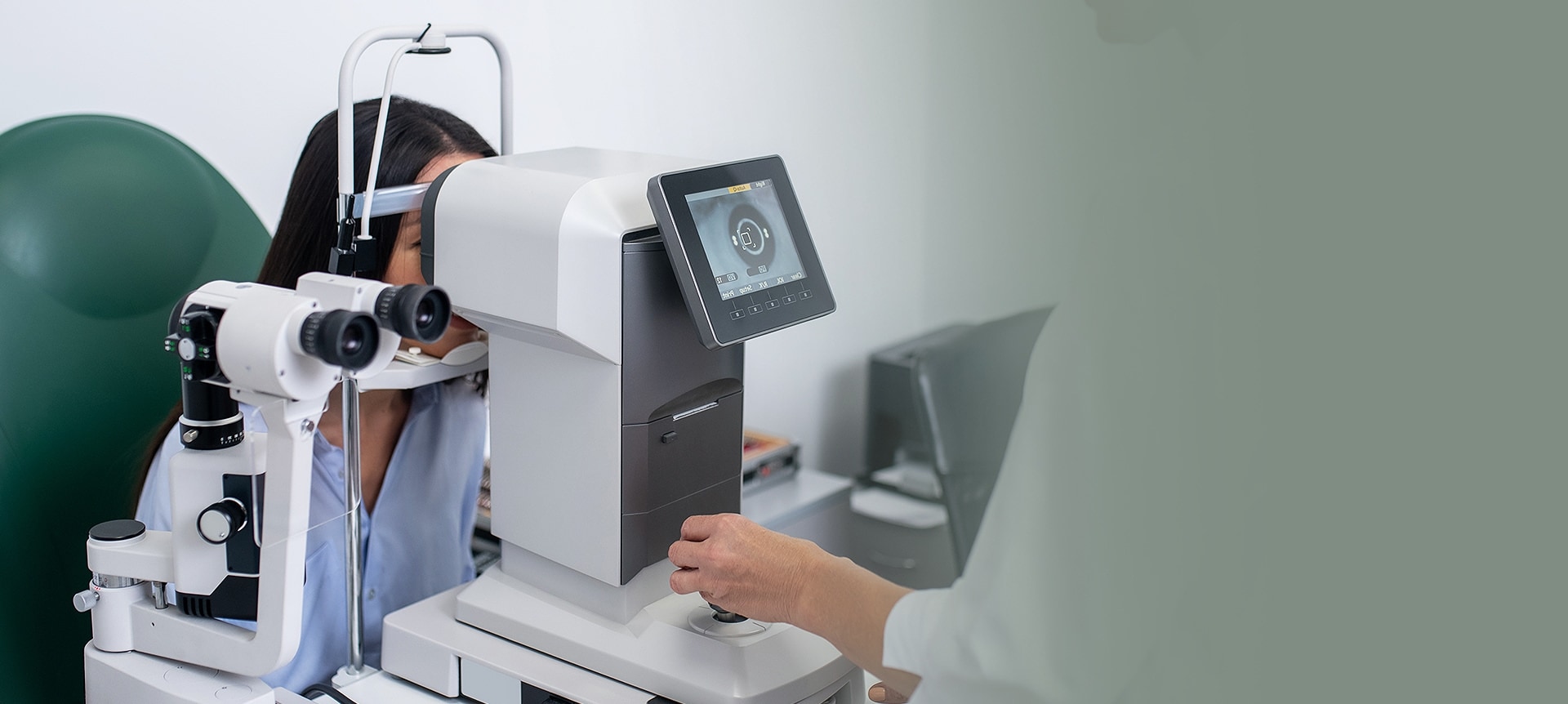 Understanding Low Vision
Low vision is limited vision that can't be corrected with glasses, contact lenses, medications, or surgery. It can make it difficult to do everyday activities and impact your quality of life.
You might have low vision if you struggle with things like:
Reading
Driving
Recognizing people's faces
Telling colors apart
Seeing your computer or television screen clearly
At Carolina Eye Doctors, we offer personalized vision rehabilitation services to help work you through low vision issues and instill the skills you need to live safely and independently.
Causes of Low Vision
Low vision can be caused by various different eye conditions, but the most common causes include:
Low vision is more common in older adults, as many eye diseases affect older adults. It's important to note, however, that aging doesn't cause low vision on its own.
Types of Low Vision
Low vision is usually categorized based on the disease or condition that's caused it. The most common types of low vision include:
Central vision loss
Peripheral vision loss
Night blindness
Blurry or hazy vision
Visit us to explore your low vision rehabilitation options to make a difference in your daily life.
Book Appointment
Living with Low Vision
Living with low vision means making the most out of your sight. Vision rehabilitation can be an excellent option for navigating and overcoming some setbacks caused by low vision.
Contact us to schedule an appointment and find out how you can address your low vision. We'd Love To See You!
You can find us off Roberta Road in the Town Center. Please call or text us if you have any trouble finding our office.
Our Address
4350 Main Street, Suite 101

Harrisburg

,

NC

28075
Contact Us
Hours Of Operation
Monday

:

9:00 AM

–

5:00 PM

Tuesday

:

9:00 AM

–

5:00 PM

Wednesday

:

9:00 AM

–

5:00 PM

Thursday

:

9:00 AM

–

5:00 PM

Friday

:

9:00 AM

–

5:00 PM

Saturday

:

Closed

Sunday

:

Closed
Appointment Only: 8:00 AM – 9:00 AM
Closed Daily for Lunch: 1:00 PM – 2:00 PM