Look Your Best & Feel Your Best
Your eyes deserve the best, and at Carolina Eye Doctor, we want you to love your eyes like we do. That's why we offer eye aesthetics services to help you feel and look your best.
Our suite of aesthetics services include the latest in facial rejuvenation, skin care and facial treatments. During your consultation we will recommend treatments and cover specific topics like Ocular Rosacea and macular pigmentation which aids your vision and can enhance your appearance.
Schedule your next appointment with us to get a comprehensive eye care experience that keeps your aesthetics in mind.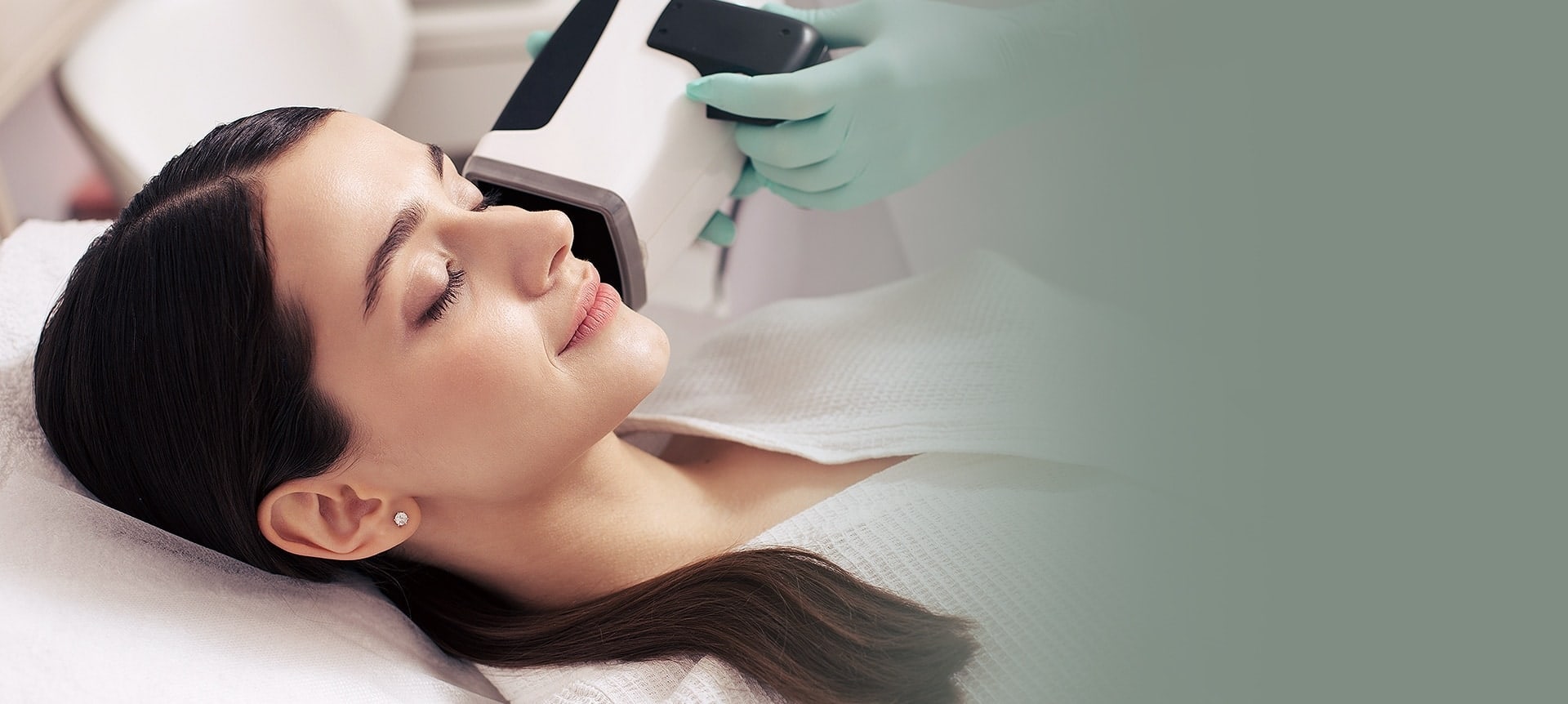 Radio Frequency Skin Tightening
During radio frequency (RF) skin tightening, we use an electromagnetic device that generates heat to stimulate the production of collage, elastin and new skin cells. This nonsurgical facelift firms and lifts sagging skin. The results are similar to a surgical facelift without the invasive procedure, and lengthy recovery period.
Spa Facials
Carolina Eye Doctors are proud to offer a Spa Facial program as well as a full line of skin care products. Skin care is a vital part of daily health and each patient has unique needs, we love guiding patients down the correct path and tailoring a skin care routine that is distinctive and remarkable as you!
Visit us today to find out more!
Taking Care of Your Eyes & Body
Self-care helps keep your eyes and vision strong and contributes to your eyes' beauty. Research has shown that nutritional supplements can be used in aesthetic medicine to promote healing after a treatment or surgery.
Eating well has several benefits and can even contribute to a healthy macular pigment. The macular pigment is important for accurate vision, healthy eyes, and preventing eye diseases like age-related macular degeneration.
Vitamin C
Vitamin C can help lower the risk of cataracts and, when combined with other essential nutrients, can slow the progression of age-related macular degeneration and vision loss.
You can get your daily dose of vitamin C from foods like:
Oranges
Grapefruits
Strawberries
Green peppers
Tomatoes
Keeping Aesthetics in Mind
At Carolina Eye Doctors, we recognize the importance of eye aesthetics, and our services reflect that. Whether you need new contact lenses or want to take good care of your eye health, we have you covered.
Contact us to schedule an appointment and get started on your eye aesthetics.
Book Appointment We'd Love To See You!
You can find us off Roberta Road in the Town Center. Please call or text us if you have any trouble finding our office.
Our Address
4350 Main Street, Suite 101

Harrisburg

,

NC

28075
Contact Us
Hours Of Operation
Monday

:

9:00 AM

–

5:00 PM

Tuesday

:

9:00 AM

–

5:00 PM

Wednesday

:

9:00 AM

–

5:00 PM

Thursday

:

9:00 AM

–

5:00 PM

Friday

:

9:00 AM

–

5:00 PM

Saturday

:

Closed

Sunday

:

Closed
Appointment Only: 8:00 AM – 9:00 AM
Closed Daily for Lunch: 1:00 PM – 2:00 PM